A training session for SMDP Biotech will be held
June 6-10, 2020 in San Diego, CA
________________________________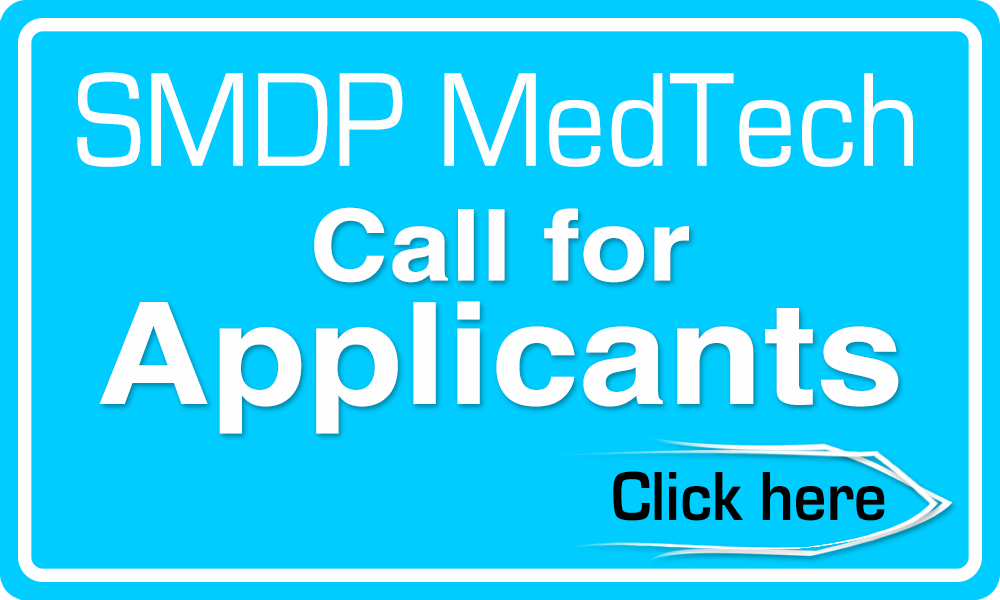 A training session for SMDP MedTech will be held
October 3-7, 2020 in Toronto, Canada
________________________________
What is SMDP?
The one year career mentoring program pairs ethnically diverse students (Baccalaureate, Master or Ph.D.) and early career researchers with industry mentors who work at companies in the medical technology, biotechnology and consumer healthcare industries.

With their mentors, Scholars attend a 5-day training session to learn about career opportunities in industry and receive career development coaching. They also attend a major industry conference.
What are the benefits to SMDP
Attend a 5-day career training experience that pairs SMDP Scholars with industry mentors from medical technology, biotechnology and consumer healthcare companies

Receive one year of personalized career mentoring and guidance from an industry mentor

The opportunity to meet and network with medical technology, biotechnology and consumer healthcare industry mentors and other SMDP Scholars
Conference accommodations, meals, complementary registration for the SMDP training session

Complimentary registration for a major industry conference

Up to $350 in travel cost reimbursements

A personalized profile on the Mentoring Portal

Ongoing networking and career opportunities
Who may apply?
Baccalaureate, graduate or Ph.D. students and Post-Doctoral researchers from racial and ethnic groups (Hispanic Americans, Pacific Islanders, African Americans and Native Americans), underrepresented in the medtical technology, biotechnology and consumer healthcare workforce.
Applicants must be eligible to work in the United States without needing a visa or sponsorship.

Select the Apply or Selection link above to find out about the disciplines and skills we seek for each sector.
Watch our Student Info Webinar

How do SMDP Scholars receive mentoring?
With their mentors, SMDP Scholars develop a Personalized Mentoring Plan which includes goals and action items designed to prepare the SMDP Scholars for careers in the medical technology, biotechnology or consumer healthcare industries.
Mentor-mentee teams carry out their mentoring plans for a year following the SMDP training session. They communicate monthly once a month by phone, email and virtually, aided by ICPD staff and the SMDP Mentoring Portal, a web-based tool that supports mentor-mentee collaboration and communication.

How is SMDP publicized and how are applicants invited?
The International Center for Professional Development (ICPD) distributes information about the program through its websites and sends emails directly to universities and academic institutions across the United States and Puerto Rico. The SMDP Scholars Alumni have also become a large source for word of mouth referrals.

How do I apply to become a SMDP Scholar?
Complete the online SMDP application form

Submit your resume and two letters of recommendation: one from a major instructor and one from your faculty advisor or a suitable substitute

Submit a 2-page personal narrative describing how you think SMDP will enhance your education and professional development. Also include your long-term career goals, academic goals, and research focus. Lastly, discuss how an industry mentor will impact your career and what you expect to gain.
How are SMDP Scholars selected?
Scholar selection for each program is carried out by a committee of representatives from industry. Applicants are evaluated based on predetermined criteria. Special consideration is given to how many weeks prior to the application deadline applicants submit their materials. The committee's recommendations are compiled and a summary report is used to determine the final selection participants.
When will I be notified of my selection status?
Applicants will be informed of their selection status within 30 days after the application deadline.
Have a question?
Contact Dustielyn Savage at:
dsavage@icpdprograms.org
or call us at 951 599-4956