Leaders of Color M Scholars Program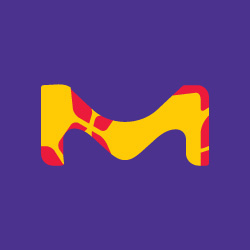 Merck KGaA Darmstadt, Germany is firmly committed to diversity, equity, and inclusion. This commitment includes increasing the pipeline of ethnically-diverse professionals in STEM fields.
The Leaders of Color's (LOC) M-Scholars Program was developed to provide financial support and career guidance to our employees' children (or grandchildren) of color pursuing a bachelor's, masters', or PhD degree in an approved STEM field at an accredited institution of higher education in the US or Canada.
Students of color (Asian, Black, Hispanic/LatinX, Indigenous people, Pacific Islanders, or multiracial) who are children OR grandchildren of employees in the US/Canada may be eligible and are encouraged to apply!

Prospective M-Scholars should be pursuing a degree in an approved STEM field, such as biological sciences, medicine, chemistry, pharmacy, technology, computer science, engineering, or mathematics.

About Leaders of Color Action Network

The Leaders of Color (LOC) Action Network's mission is to propose solutions to improve the attraction, the retention, and the development of people of color at Merck KGaA, Darmstadt, Germany in the U.S. and Canada.

About Merck KGaA, Darmstadt Germany
Merck KGaA, Darmstadt, Germany, a leading science and technology company, operates across healthcare, life science, and electronics. Around 58,000 employees work to make a positive difference to millions of people's lives every day by creating more joyful and sustainable ways to live.
Merck KGaA, Darmstadt, Germany holds the global rights to the Merck name and brand. The only exceptions are the United States and Canada, where the business sectors of Merck operate as EMD Serono in healthcare, MilliporeSigma in life science, and EMD Electronics.
Merck KGaA Darmstadt, Germany